Our Firm
We are a comprehensive financial services firm committed to helping people pursue their financial goals through education and coaching. We offer a wide range of financial products and services to individuals, professionals, and business owners. We believe you will be better able to identify your goals and make sound decisions to help reach them by our providing sound financial information.

Our unique value proposition is simple, straight-forward, and client-centered:
independence,
macro-economic planning process, and
multi-disciplinary.
Being independent gives us an open architecture of products with which to provide wealth building options.
Using a macro-economic process allows us to coordinate all your financial products and evaluate your financial strategies. It is through the integration of products and services that you can increase asset efficiency and enhance wealth.
Lastly, having a multi-disciplinary practice provides us with strategic relationships with experts and back office support to address concerns and problems on multiple fronts.
Please call us if you have any questions about our firm or the range of financial products and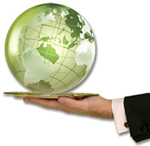 services we provide. Our firm has a relationship with a variety of financial services companies, so if we don't have a product or service, we know a group that does.